Why might a historian refer to 15th century Florence as the "nucleus" of the Renaissance?
Historians might refer to the 15th century Florence as the "nucleus" of the Renaissance because it was the center of trade and arts. It was home to many of the greatest artists of the Renaissance period and the many people who were willing to support them. These people were called patrons and they were rich merchants who obtained their money through trade and being the middle man who sold the trade goods to the middle/lower classes, which leads me to the trade part of my answer. Florence traded with the Netherlands, Byzantine Empire, England, and Arabia. They were open to many different cultures and ideas making them able to combine them and make them into something greater.
Florene Trade Routes: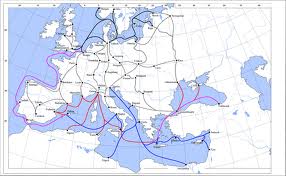 Famous Painting: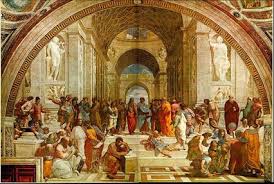 ebznski

Research Assistant





Posts

: 114


Student Rating

: 7



Also a lot of poets, architects, scholars, and scientist emerged during the Renaissance. Florence became a very known place in Europe and many people lived there to achieve success.

Belinda K.

Apprentice





Posts

: 49


Student Rating

: 6



Did you know that the merchant's role during the Renaissance was quite important, the helped political power, they were wealthy, their attitudes and interests helped shape the renaissance. They forced education and individual achievements and they also spent lavishly to support the arts.

Alicia M.

Research Assistant





Posts

: 85


Student Rating

: 16



Florence produced an amazing number or gifted artists, poets, scholars, architects, and scientists. It was the only city that symbolized the energy and brilliance of the Renaissance. Florence had the best model of culture thanks to its great economy. During the Renaissance it had a population of about 60,000 and was a self-governed city-state. Great topic Elizabeth!


Romane D.

Graduate





Posts

: 216


Student Rating

: 25




---
Permissions in this forum:
You
cannot
reply to topics in this forum