The Second Industrial Revolution, also known as the Technological Revolution, was a phase of the larger First Industrial Revolution corresponding to the latter half of the 19th century until World War I. It is considered to have begun around the time of the introduction of Bessemer steel in the 1860s and peaked in early factory electrification, mass production and the assembly line.
The Second Industrial Revolution saw rapid industrial development, primarily in Britain, Germany and the United States, but also in France and Japan. It followed on from the First Industrial Revolution that began in Britain in the late 18th century that then spread throughout Western Europe and North America.
Some effect of the Second Industrial Revolution include:
    -Larger factories and greater production
    -Massive profits for business tycoons
    -Emerging labour unions
    -Electricity
    -Communications evolution
    -Advances in transportation
    -Difficult conditions for industrial workers
    -New forms of business organization
    -Development of steel and oil industries
    -Expansions of railroads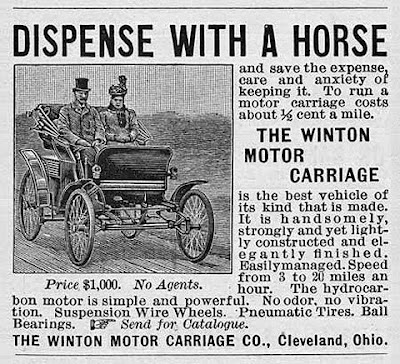 MercedesD99

Apprentice





Posts

: 45


Student Rating

: 4



The First and Second Industrial Revolutions were events that marked a huge change in the history of men and technnology. It is amazing to see how as soon as somebody came up with a simpler, more efficient way of performing actions of the every day life, others also began to come up with ideas on new technology. Great job, Mercedes!

Dominique

Graduate





Posts

: 262


Student Rating

: 41



Industrial Revolutions are so historically important! Imagine if we didn't have factories and amazing technologies today? Life could be very very different.

martinka64_Kate

Graduate





Posts

: 151


Student Rating

: 20



Both the first and the second industrial revolution have a huge impact on technology. Like you listed, the effects of the second industrial revolution are huge. I noticed how you mentioned electricity as well. Can you imagine how that changed people's lifestyle forever. Today we are so dependent on technology, that if it randomly crashes one day, it will probably lead to the end of the world. We don't know how to live without technology, including electricity. Nice work, keep it up!  

Lou Bouzonnet

Graduate





Posts

: 221


Student Rating

: 50



Nice topic. I did not know that the Second Industrial Revolution was also known as the Technological Revolution. I wonder why they had two Industrial Revolutions instead of just one. I wonder what life would have been like now-a-days if there had only been one Industrial Revolution, or no Industrial Revolution at all for that matter. Imagine living back in the time when the steam engine had just been discovered, it would be so different. There wouldn't be computers, the educational system wouldn't be nearly as successful as it is now, we wouldn't have had internet, we wouldn't have planes and we would have just discovered trains. Trains that move at a very slow pace, a snail's pace basically. I wonder how different life would have been comparing it to now. I wonder how the First World War would have been fought if they didn't have the luxury of having weapons, would it have been fought at all? Or would it have still been fought but created more of a disaster for all of the countries included?

---
Permissions in this forum:
You
cannot
reply to topics in this forum