Egypt in Crisis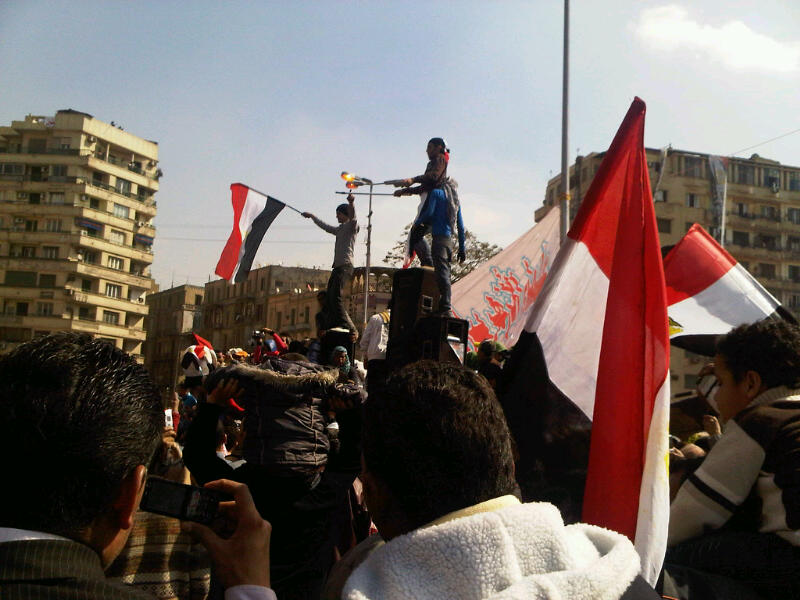 2011 has started off as the year of change for the Middle Eastern countries. It all started of with the uprisings Tunisia, in which their president Zine al-Abidine Ben Ali was toppled after 23 years in power.
These uprisings inspired many other countries in the Middle East, such as Egypt.
Egypt's president, Hosni Mubarak, has been in power for 30 years (since 1981 until 2011). He is basically considered as a dictator. During these 30 years he considered the country to be in a permanent state of emergency, which is why the country has been ruled under Egypt's Emergency Law.
About a month ago people began complaining about the economic conditions, the poor living conditions, and financial reasons. More than half of the population is 30 years old or younger. Nine percent of the population are unemployed. Mubarak has also recently brought up the food prices.
These are all reasons to why riots broke out on Tuesday, January 25th, 2011. At first the police were all over the streets. They used water cannons as a safe way to attack the crowds, who responded by attacking police vehicles with stones. Two days later (January 28th)the police had disappeared from the streets. That's when Egypt was filled with military forces,tanks, helicopters, and protesters. You could see protesters who raising their fists in celebration. They kept shouting things like "down, down with Mubarak" and "the people want the regime to fall". Egypt had entered a state of anarchy.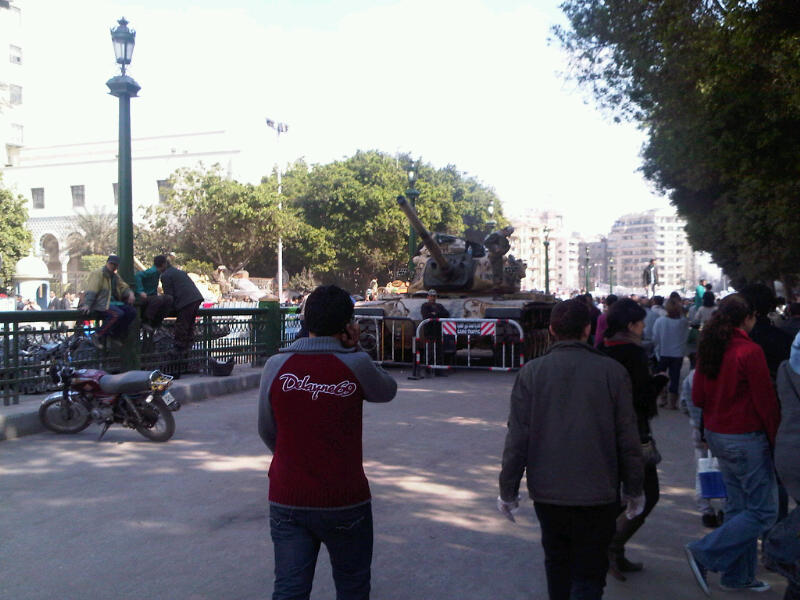 Though at first it might of seemed good that the police had disappeared since their part of Mubarak's forces. It's exactly the opposite, things went downhill from here. This was the perfect time for looters to steal. That's why they broke into the Cairo museum, in which treasures and mummies were vandalized. Prisoners broke free around the Cairo. They stole guns, and roamed on the streets armed. Since there was no police around, the men had to protect their homes.
During the first week at least eight people have been killed and dozens injured since the protests began on Tuesday. Up to 1,000 people have been arrested. There also no internet or telephone service for a while. During this time no one was allowed to enter or leave the country. That's why Turkey sent planes to evacuate its citizens, and Israel closed its embassy in Cairo.
On January 28th Secretary of State Hillary Clinton commented on events in Egypt. She said,"These protests show that there are deep grievances in Egyptian society, and violence won't make them go away".
On Friday, February 11th , a wave of angry protests led Hosni Mubarak to resign. After 18 days of non stop protests motivated by poverty, corruption and repression, the military was left in charge.
Right now in present day the society has no idea of what will happen to Egypt. There are still no signs of police forces. More than half of the population still isn't working. If food producing companies don't start working again, then Egypt will fall in an even worse depression. At the moment citizens are afraid that Islamist will obtain power in September.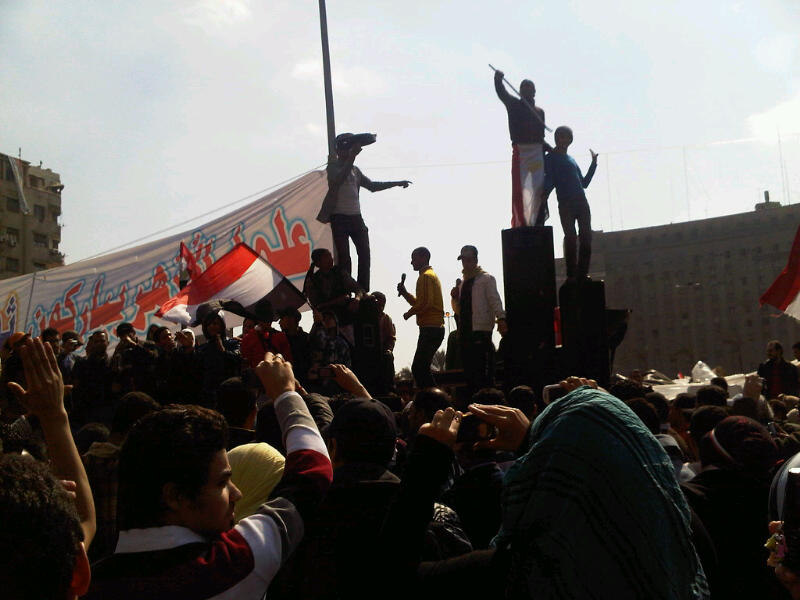 Sources:
http://www.bbc.co.uk/news/world-middle-east-12303564
http://www.time.com/time/world/article/0,8599,2044923,00.html
http://issworldhistory.forumotion.net/t1165-crisis-in-egypt
http://www.abc.net.au/news/stories/2011/02/14/3138794.htm
The pictures are original, they were taken on a phone and sent to me.

Reny P.

Graduate





Posts

: 183


Student Rating

: 0




---
Permissions in this forum:
You
cannot
reply to topics in this forum